Thursday, January 09, 2020
By John Voket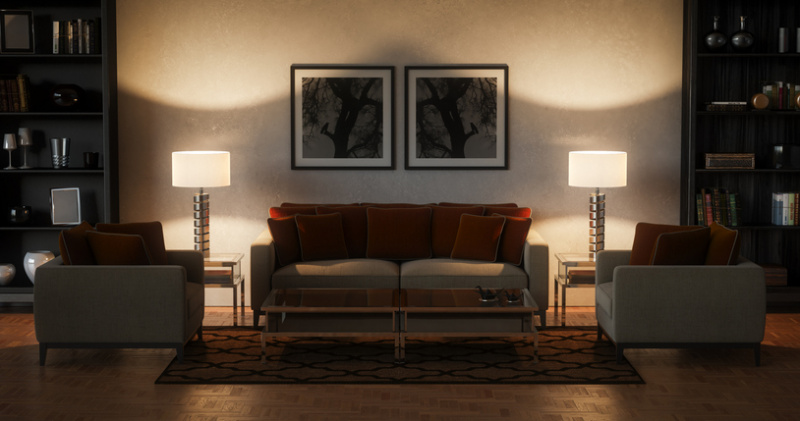 Keeping yourself and your belongings safe is a worthy goal, and technology, along with adopting a few tried and true common sense practices, will help you and your household be much more secure.
Rebecca Edwards at safewise.com says burglars strike every 25.7 seconds, so home security should be a top priority. She says intruders love sliding doors, so make sure yours are protected. It can be as simple as fitting a window bar or dowel in the track to keep the door from being forced open.
To further enhance security, Edwards says place lights around your front and back yards, along pathways, and near the garage and other outdoor structures. Make your outdoor security lights even more effective and efficient with:
- Motion-activated lights
- Solar-powered lights, which will also help you save money
- And putting outdoor lights on a timer
The team at safehome.org says if you're considering adding a remote security camera or system this year, the products from Ring, Nest and Lorex were the top three rated providers offering remote camera solutions under $200 and starting as low as $29.
When it comes to smart door locks, safehome.org says the August Smart Lock was rated "Best Overall," Yale Lock offers the best touchscreen, and Schlage door locks were found to be the easiest to install.
Speaking of door locks, the San Jose, Calif. Police Department reminds homeowners that pushbutton locks on doorknobs are easy for burglars to open, so install deadbolt locks on all outside doors.
Also follow these SJPD tips:
- Always keep your garage door closed and locked.
- Don't allow mail, newspapers or flyers to accumulate if traveling. Have the Post Office hold your mail, or arrange for a friend or neighbor to take it in daily.
- Arrange for your lawn to be mowed if going away for an extended time.
- Store lawn mowers, barbecues and bicycles out of sight.
- Always lock your garden sheds.
- Use curtains on garage and basement windows.
RISMedia welcomes your questions and comments. Send your e-mail to: realestatemagazinefeedback@rismedia.com