Thursday, June 13, 2019
By John Voket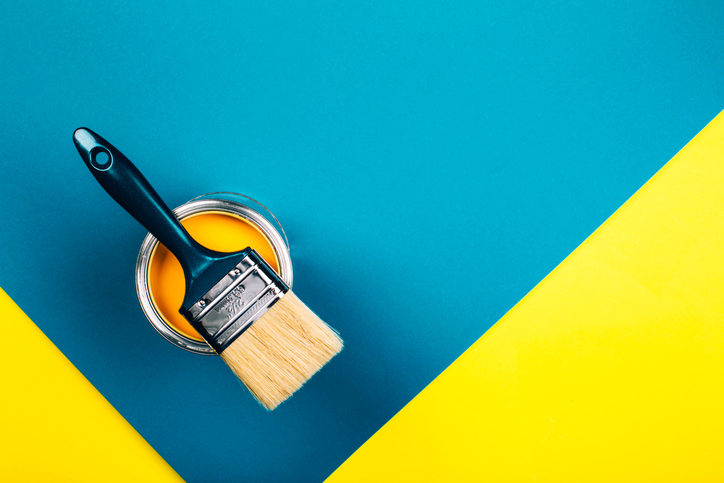 Looking to paint your home's exterior on your own? Before you do, the Paint Quality Institute suggests you ask yourself these important questions:
Do you have time?
Repainting a home can take a full week or two. For many people, that translates to a lot of vacation days or weekends. Are you willing to make the sacrifice?
Do you have the patience?
While painting can be fun and psychologically rewarding, good surface preparation—essential to any successful paint job—can be tedious. Will you take the necessary time to properly prepare the surface before yielding to the urge to paint? Consider renting power-washing equipment to speed surface preparation.
Can you afford a contractor?
By doing the job yourself, you can save a lot of money; however, having your home professionally painted will be faster and eliminate the need for buying equipment, preparing the surface and doing the actual painting yourself.
Do you have the right stuff?
The highest quality acrylic latex paint costs more than $20 per gallon, but you'll also need ladders, scrapers, sandpaper, brushes and/or rollers and safety equipment. Do you have these items? Are you willing to invest in them?
Have you painted before?
As with most home improvement projects, painting is easier the second time around once you've mastered surface preparation and application techniques.
Are you afraid of heights?
Look to the highest point of your house. Would you be nervous painting it from a ladder? If so, proceed to your search engine of choice and enter "Painting Contractors."
If you decide to tackle your painting project on your own, proceed with confidence. The Paint Quality Institute says exterior painting is one of the top do-it-yourself projects (trailing only interior painting).
RISMedia welcomes your questions and comments. Send your e-mail to: realestatemagazinefeedback@rismedia.com