Wednesday, February 13, 2019
By John Voket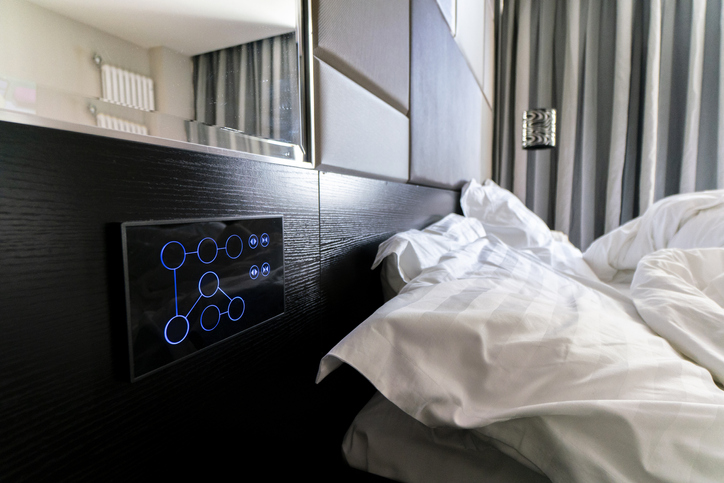 Recently, I began examining a growing issue 'connected' to many of of the cool new and often interactive tech products, some of which debuted at the 2019 CES consumer electronics showcase. The issue? Spying, or at least watching, and/or eavesdropping.
A growing number of devices and even appliances are equipped to be watching you, or permitting you to keep an eye on things remotely.
Back in November, Chris Stokel-Walker at theguardian.com wrote about the proliferation of devices that are listening or watching around the house. Facebook has its Portal, Google offers the Home Hub, and Amazon recently unveiled the latest version of its Echo Show.
Starting small with these types of devices, Stokel-Walker says consumers can dip their toe in the internet of things-enabled (IoT), where every dishwasher, light bulb and toaster tracks our preferences and in some cases talks back.
Facebook's Portal permits owners to use its video Messenger service hands-free – with a camera that can detect and follow you around the room if activated.
Electrolux's CombiSteam Pro Smart's integrated camera provides a live feed from the oven to any mobile device (iOS or Android) so you can check on your food from the laundry room, basement or the yard. Consumers can also send recipe instructions from a mobile device and remotely control the oven cooking time or temperature.
Amazon's Cloud Cam seams like a dream with its free cloud storage, simple installation, reliable performance, uncomplicated app, and affordable price ($120). Megan Wollerton at cnet.com says the Cloud Cam home security device is the only one out there with all of these features.
Nest's Hello is a video doorbell that looks great and works consistently well, Wollerton says. Its optional facial recognition feature and advanced integrations with the Nest Cam IQ Indoor and Google Home speakers set this smart buzzer above the rest.
Alyssa Newcomb at NBC reports the French start-up Babeyes will offer a clip-on camera for babies that constantly records video clips. Parents can then download the clips and save them to the cloud to give babies a memory of their early years.
We'll continue to keep a close eye out, and an ear to the ground for consumer concerns about new and existing devices that are always watching and listening - stay tuned.
RISMedia welcomes your questions and comments. Send your e-mail to: realestatemagazinefeedback@rismedia.com