Top 5 Member Spotlight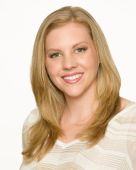 Stacy McFarland
BroadHead Real Estate Solutions, LLC
Years in Real Estate: 4
Areas Served: Austin, Dripping Springs, Bee Cave, Lakeway, Buda, Kyle
What is your sustainable competitive advantage?
BroadHead's competitive advantage is that we have a team that is well diversified in traditional real estate and REO sales as well as staying up-to-date with the everyday evolving technology. This diversity and the many different strengths that each team member brings to the table enables BroadHead to better serve our clients, other Realtors, and BroadHead as a whole.
What is the biggest challenge to using social media?
The biggest challenge in using social media is staying on top of each social media facet and keeping pertinent information up-to-date that is actually beneficial to your clients.

What is the key to a successful life in real estate?
The key to a successful life in real estate is adapting to change. Markets and technology change on a regular basis and if you are not adaptable, you will be left in the dust.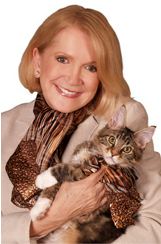 Jo Ann Roberts
Coldwell Banker Residential Real Estate
Years in Real Estate: 18
Areas Served: Pinecrest, Gables by the Sea, Coral Gables, Palmetto Bay, Fla.
What's your biggest obstacle to staying ahead on information?
Time. Agents have to be very disciplined to spend their time wisely. As I go through the day, when I have "wait time," I use my iPad to read real estate articles I have bookmarked. I constantly stay aware of my local real estate market and keep my community aware of market trends through a monthly newsletter.
Do you use social media to stay current?
Yes. I recognize social media as an important tool to build rapport and recognition in the community. But I also know it can take an immense amount of time. I think agents have to be very, very disciplined in their social media time management.
What is the key to a successful life in real estate?
Balance. Taking care of your health, family and career. Taking care of health is number one so you can enjoy number two and be successful in number three. The other way I know how well I'm doing is from the continual client referrals to their friends and relatives.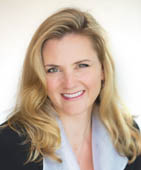 Maryann Hilvers Augustine
Frontline Realty Group
Years in Real Estate: 19+years
Areas Served: San Diego County - San Diego, East County, South Bay, San Diego Coastal and Inland areas
What is your unique selling advantage?
World-Class Service. My goal is to have a relationship with everyone I have ever done business with 5, 10, 15 years down the road. Which means I have to provide such an extraordinary level of service with attention to detail and problem solving that my clients always come back and feel compelled to refer others.
What is your sustainable competitive advantage?
My knowledge of real estate applied to how much I care about every single client I deal with and the fact that "I never give up." That 11th hour is the difference between who gets it done and who walks away wishing it could have gone differently.
What is the key to a successful life in real estate?
Having a "Passion" for it. I love what I do and I love my clients. The market is always moving and changing. I feel like you have to move with it and be open to learning new things. However, when it all comes down to the bottom line - it is a people and problem-solving business. You have to be good at both.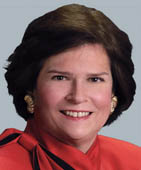 Priscilla Toomey
Julia B. Fee Sotheby's International Realty
Years in Real Estate: 25
Areas Served: Southern Westchester County, NY
Why did you become a Member of Top 5?
For the information and the networking. I learn so much from working with Top 5. The articles all go up on my website, which has helped my search engine optimization tremendously.
Why is providing relevant content and information critical to succeeding in today's market?
Everybody starts their home search on the Internet today. They may also hear a lot in the media about real estate. One of the reasons it is so important to provide relevant content is because real estate is local, but what they may be seeing or hearing is not local. I provide important context.
Why is it essential to build this type of ongoing relationship with clients?
Real estate sales are often looked at as transactional. My background, however, is in relocation, where the relationship goes on for 20 or 30 years. So I look at clients as clients for life and I want to be there as a resource for whatever they need, whenever they need it.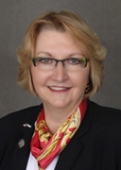 Cindy Marsh-Tichy
Weichert Realtors
Years in Real Estate: 13
Areas Served: Parsippany: Montville, Boonton, East Hanover, Denville, Rockaway, Hanovers
What is the key to a successful life in real estate?
You really have to love this business. It is so diverse and changes each day so it is always a challenge. Surround yourself with people that love the business like you do and have the same work habits and philosophy. Everyone plays an important role in making sure the client is satisfied and returns time and time again. Education is also key. I have always prided myself on staying educated on current topics and issues. I hold several designations and make sure to take classes that bring me up to date on market trends, legal issues, mortgage options and more. There are a lot of topics that until confronted by them, most are unaware they exist. I try to be able to be the source to find the answers.
How have you incorporated video into your marketing?

I use videos in three different ways. First, as a walkthrough of the property when it is listed with my own dialogue as if I was showing it to a prospective client. Second, I do a segment called Driving with Cindy, and yes, it is videotaped while I am driving and it is a brief overview of a topic, like staging. Lastly, I have a video that tells my clients why they want to work with me. Video is very powerful, especially when marketing overseas or across the country to relocation clients.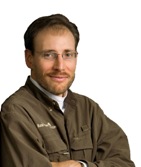 Jay Frazier
Rural Property Pro, First Weber Group Realtors
Years in Real Estate: 8
Areas Served: The Southwest Wisconsin counties of Grant, Iowa, Sauk, Richland, Crawford and Vernon
What do you do to stand out from the crowd?
I have narrowed my focus to just rural properties: land, farms, & homes on acreage. I don't handle commercial or traditional residential. This focus and experience has helped establish me as the "Land Agent" for my area.
What is your unfair competitive advantage?
First Weber provides outstanding technology tools that give us a head start and they are continually improving and upgrading as well as providing training on how to use them.
What is the key to a successful life in real estate?
Being adaptable is absolutely essential. Real Estate technology, marketing, communication and the role of the agent has changed dramatically in the 8 years I've been in the business, and woe to any agent that doesn't keep up with the changes.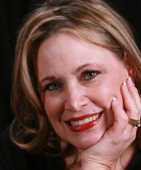 Valerie Keener
RE/MAX PREMIER
Years in Real Estate: 8
Areas Served: North Dallas, Richardson, Collin County, SE Denton County
What is your unique selling advantage?
"Being an avid reader, and technical almost to the point of being a "geek", I accumulate amazing amounts of market knowledge and never stop garnering more! Market knowledge is much more than preparing comparable sales information and reports, it's being aware of commercial development as well as residential, changes in appraisal regulations, lender regulations, inspection codes and school information, and how all of the above factor into residential real estate. The more I know and learn, the more I can help my clients to make the best real estate decisions."
What is the biggest challenge to using social media?
"Social media is time consuming, though there are some great tricks and tools to keep the time commitment it to a minimum. I think the larger challenge is the plethora of social media venues and how to find what works for you and tailor it to your business and personal life. You can be on any of the primary sites, Facebook, Twitter or YouTube, and without knowledge of how to use those sites for business, it's easy to believe they don't offer anything. It's easy to want to focus so much on growing business or obtaining business from these sites that you overlook the enjoyment factor! Sometimes, it's just fun to be on Facebook and keep up with people and "like" their posts!"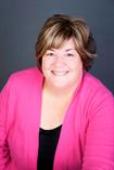 Mary Miner
Nextage Lone Star Realty & MBM Property Management LLC
Years in Real Estate: 11
Areas Served: Austin, TX: Pflugerville, Hutto, Round Rock, Cedar Park, Lakeway, Lender
Why did you become a member of Top 5?
I became a member of Top 5 because Verl Workman has been my coach. I learn a great deal from him and he helped me succeed in a difficult time last year. Top 5 has a lot to offer and great tools for us to expand our business.

What's your biggest obstacle to staying ahead on information?
I believe that the biggest obstacle is lack of education. We all need coaches and need others to hold us accountable throughout our career. We need to stay focused at all times.
What is the key to a successful life in real estate?
It is to really care about your client and your fellow Realtors®. You need to learn to give back and work with your community. Learn to be the expert of your area but then give to others and all will respect you. Have passion for your profession and feel great when you client gets their results.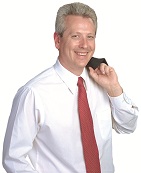 Brad Korb
The Brad Korb Team at RE/MAX In Action
Years in Real Estate: 33
Areas Served: Burbank, Glendale, North Hollywood, Sherman Oaks, Studio City, Toluca Lake, Valley Village, and surrounding areas
What is the key to a successful life in real estate?
You need to make a commitment to follow your goals. Work on them daily and spend time improving your business and yourself. Mastermind with fellow real estate agents with values and goals that are similar to yours.
What is the key to a successful life in real estate?
My key to a successful life in real estate is to always hang around real estate agents that are doing more business than you. Network with top producers from around the country. Implement ideas they share and add your core values to make them your own. You can be green & growing or ripe & rotten. You need to keep growing your business.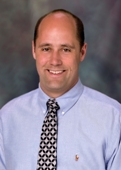 Brian Solinsky
South Sound Home Team at Keller Williams
Years in Real Estate: 7
Areas Served: South Sound of Washington State; mainly Puyallup, Bonney Lake, Tacoma, Federal Way, Auburn, and Spanaway
What is your unique selling advantage?
"Begin with the end in mind." Steven R Covey. I start with an understanding of the goals of my clients, then set up a plan for success. Through the use of research, marketing, communication, negotiation, and follow through; I am able to sell homes for the highest price in the right amount of time. As we follow the plan with the end in mind, we can overcome any obstacle that comes our way.
What is the key to a successful life in real estate?
Finding success in real estate first involves being in front of people. It is vital to budget your time to allow for such opportunities. Being involved with my community, both in person and in cyberspace let's others know I am there and ready to serve. It is a natural jump to do business with me as a trusted community-minded individual.
What are you doing to make a difference and drive new business?
Community involvement is key to my business success. I coach multiple teams in youth sports and am involved in the W.A.T.C.H. DOGS program at the local elementary school. These activities put me in front of people in a positive way and lead to business opportunities as well.
Top 5 in the News
| | | |
| --- | --- | --- |
| | | After thousands of events, webinar and coaching sessions with agents all across North America, I have come to recogninze that there is one obstacle in our industry that is common thread: the challenge of differentiation. Simply stated the real estate consumer struggles to understand the difference between the true real[...] |
| | | |
| --- | --- | --- |
| | | On September 3, 2008, John Featherston, president and CEO of RISMedia, gathered several of the real estate industry's most influential leaders to discuss the future of real estate. Participating in the discussion were Better Homes and Gardens Mason-McDuffie Chairman Ed Krafchow (then president of Prudential CA/NV/TX Realty); Jim Sherry, president[...] |