Tuesday, March 12, 2019
By John Voket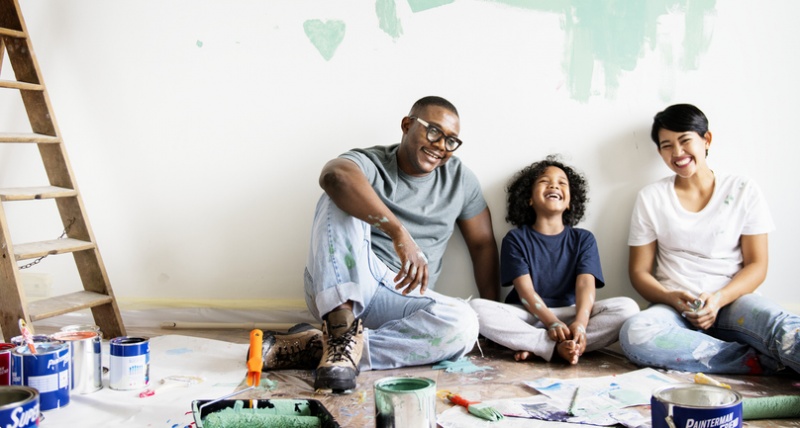 What's the difference between someone looking to hire a contractor to do home improvement projects and a savvy do-it-yourselfer? Apparently, the difference can be measured in years. According to the National Association of REALTORS® 2019 Remodeling Impact Report, DIY, cash-strapped millennials are the most likely of any generation to take on a DIY project.
According to the report:
- Homeowners reported a "Joy Score" of 9.9 for projects done themselves (Joy Scores range from 1 - 10, and higher figures indicate greater joy from the project). That is compared to a score of 9.6 for projects completed by professionals.
- DIYers also expressed a greater sense of accomplishment with a finished project, with 97 percent of respondents indicating a major or minor sense of accomplishment, compared to 93 percent of those who hired a professional.
- Respondents indicated that the No. 1 reason for undertaking a project was to increase functionality and/or livability of their home (35 percent for DIYers and 41 percent for those hiring a professional).
- That is followed by increasing the home's beauty and aesthetics (19 percent and 18 percent, respectively) and adding durable and long lasting materials and appliances (15 percent and 18 percent).
- Projects which were designed to add personality to a home were twice as popular among DIY-ers than among those hiring a professional (10 percent and 5 percent).
If you're talking a kitchen project, Coral Nafie at thespruce.com offers three important things to consider:
- Think about your true goal for kitchen remodeling. Is it really more square footage or is it for a lighter, brighter, more functional kitchen space?
- Look to adjoining rooms where you might steal some square footage. For example, you could take a hodgepodge of smaller rooms (laundry, pantry, bathroom or mudroom) and merge them into one super-functional kitchen space.
- Discuss your project with a certified kitchen planner or architect to get their ideas. A good space planner may be able to reconfigure the walls, the ceiling, or the windows to make a kitchen space feel larger, saving you the expense of a room addition.
RISMedia welcomes your questions and comments. Send your e-mail to: realestatemagazinefeedback@rismedia.com