Tuesday, January 07, 2020
By John Voket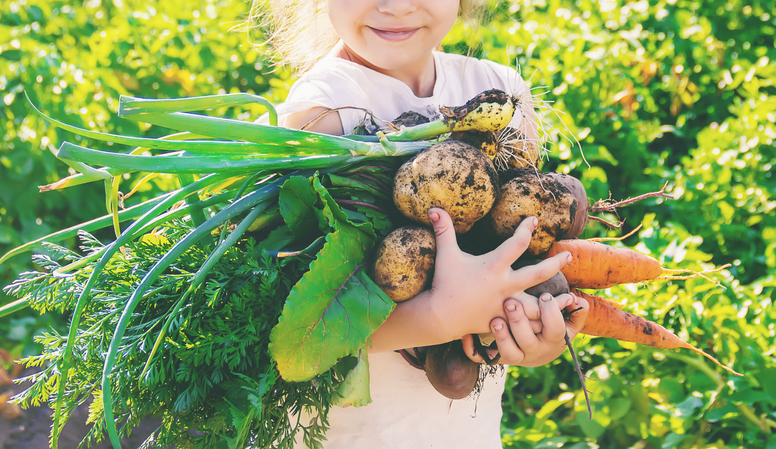 If this is the year you start growing your own food, it should be comforting to know there are many ways a first time gardener can reap a successful harvest - whether its a crop of tomatoes from a balcony flower box or a few rows of tasty fresh veggies straight from the back yard.
We've said it before - the most important thing you'll need if you're digging outside is a soil test.
A basic soil test assesses the levels of major plant nutrients, soil pH and micronutrients, according to gardeningproductsreview.com. Based on that, you can get recommendations on the amounts of limestone, fertilizer or compost, and other amendments you should add to your soil to best meet your growing needs.
Next, the University of Illinois Extension says follow these steps:
- Choose a garden site.
- Plan the arrangement of crops in the garden.
- Sketch a map of your garden area showing the location of each vegetable, spacing between rows and approximate dates for each planting.
Then it's time to choose some veggies that can be grown successfully in your area. The UI Extension says snap beans, leaf lettuce, spinach, onions, broccoli, tomatoes, cabbage, carrots, beets or radishes can be produced efficiently in a small, first-time garden.
The folks at burpeehomegardens.com say the key to growing a successful vegetable garden is keeping an eye on it:
- Watch for signs of disease like discoloring, wilting and insect damage.
- Stake large plants as needed and keep air flowing around the lower leaves.
- Pick when ripe to ensure continuous production.
- Discourage hungry neighbors with a light-gauge wire mesh.
Most importantly, keep your veggies and herbs (in gardens or patio pots) watered well. Because your ideal garden is in full sun, your plants will need plenty of water.
Finally, ENJOY! Use a sharp pruner to remove fruit from vegetable plants and shear herbs as cleanly as possible to keep your plants healthy and productive.
The general rule at Burpee is: If it looks good enough to eat, it probably is.
RISMedia welcomes your questions and comments. Send your e-mail to: realestatemagazinefeedback@rismedia.com