Tuesday, December 03, 2019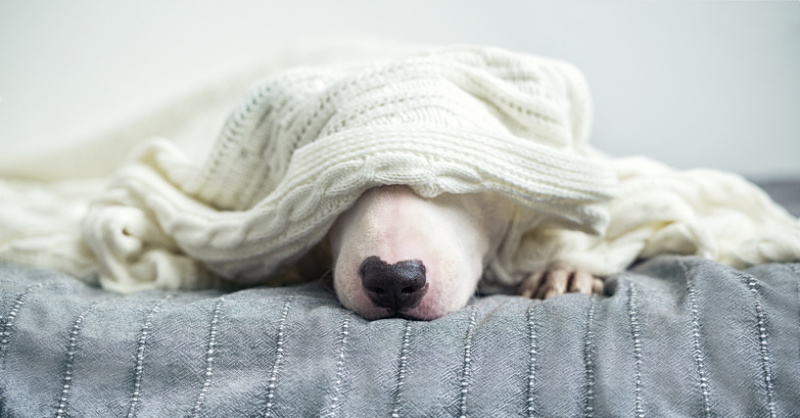 Whether you live in a cold-weather climate year-round or are just visiting one for vacation or work, getting through a below-freezing day can be tough. Add a biting wind, freezing rain or snow and things have suddenly gotten even more challenging. Here are five ways to make cold weather more tolerable...and perhaps even enjoyable!
1. Have the right gear.
Sure, you know enough to bring a winter coat and a pair of gloves, but not all winter garb is created equal. Remember, it's about warmth not bulk. A coat that's made from down or a down alternative will keep you warmer than a wool one, and make sure it's long enough to cover your entire torso and that it has a hood. Also learn to dress in layers, beginning with a thin layer of wool not cotton, especially when it comes to socks. Finally, make sure your hat and gloves are of the thermal kind and that your footwear is both warm and waterproof.
2. Get outside.
Cold weather can be a downer when it makes you feel trapped inside, so once you've got the proper clothing in order, bundle up and get outside for a spell, especially while the sun is shining. The crisp air and bright sun will energize you and quickly shake off any cold-weather blues. Exposure to the colder temperatures will also help your body acclimate to the climate as well.
3. Be active
. Sure, it's great to indulge in some slothful behavior during the cold weather, like binge-watching a new Netflix series or a mid-afternoon nap. But also take advantage of some of the great activities that only the cold weather has to offer, like ice skating, sledding, snowshoeing or skiing. These are great romantic adventures for couples as well as fun activities for families.
4. Enjoy the specialties of the season.
Just like any season, the cold weather brings with it many once-a-year rituals, so take the time to enjoy them! Brew up some hot chocolate or mulled cider, serve dinners in front of the fire, go for a moonlit walk after a fresh snowfall, build a snowman and bake cookies. Embracing the habits of the cold weather will help you enjoy it more.
5. Spend more time with friends and family.
The cold weather can often make us feel dreary, so add more light to your life by inviting family and friends into your home more frequently. Serve simple, warming dinners of soups, stews and casseroles, or make it even easier and go pot-luck. Make your house feel warm with candles lit throughout, tea lights or white string lights. The warmth of connection will help alleviate the chill outside.
RISMedia welcomes your questions and comments. Send your e-mail to: realestatemagazinefeedback@rismedia.com