Monday, October 14, 2019
By John Voket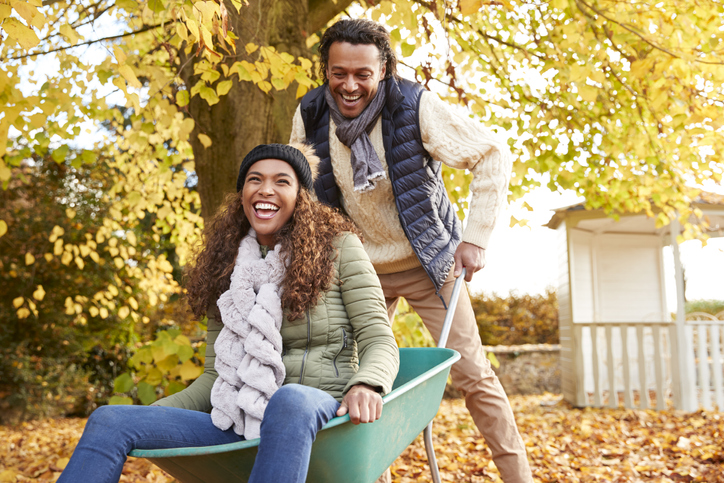 While fall yard chores are likely already on your mind as you prepare your property for the transition from fall to winter, it's time to talk about some of the equipment you'll need to accomplish most of the higher demand fall cleanup and yard duties around your property.
Grand Rental Station of Trinidad, Colo. insists the first piece of equipment you need to own or rent is a leaf blower or vacuum to expedite cleaning everything from stony pathways, landscaping stones, and green space, to various pieces of outdoor furniture.
Here are a few other pieces of fall cleanup equipment you may need:
- To clear out any other unwanted clutter, Grand Rental Station says you may need to rent a wheelbarrow or other containers for separating what needs to be disposed of, and what to put away for seasonal storage.
- Another important piece of equipment to have or rent is a power lawn aerator. Lawn aeration is the key to making your yard look healthy and green.
- You can also use a spade to cultivate non-grassy patches or bare spots in your yard. Like aeration, Grand Rental Station says this will help prepare your yard for new seeding and fertilization whether you do it in the fall or spring.
- Leaf scoops or claws are tops on the list for the experts at familyhandyman.com. This fall tool shaped like large claws fit around your hands so you can "scoop" a large pile very quickly.
- Leaves can often become matted against soil around trees or in flower beds, so familyhandyman.com suggests using a garden claw to root them out.
- Whether you own or rent, familyhandyman.com says a leaf mulcher/shredder will pulverize leaves into a useful mulch, and is ideal for large outdoor gardens and eco-friendly landscaping.
- Reusable leaf chutes are affordable, upright boxes and guiders that you can use to quickly fill up bags, mulchers or cans with leaves.
And, remember that leaf blower we mentioned earlier? Mutton Power Equipment in Fort Wayne, Indiana recommends a Stihl Gutter Cleaning Kit, a series of plastic tubes attaches to most handheld leaf blowers and extends to over ten feet, so you can clean your gutters safely from the ground.
RISMedia welcomes your questions and comments. Send your e-mail to: realestatemagazinefeedback@rismedia.com