Tuesday, April 24, 2018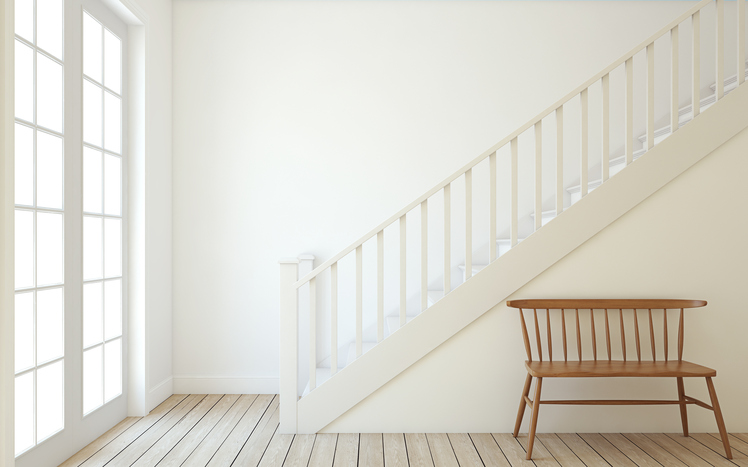 For many of us, moving around our own home is second nature; at this point, you may be able to do it with your eyes closed. But if you have small kids, disabled family members or elderly family members with decreased mobility or vision, you may want to give your home's layout a second thought. Below are a slew of home mobility suggestions, courtesy of YourHome1Source.com.
- Replace a kitchen or bathroom sink faucet with a hands-free style faucet that has a proximity sensor and turns the water on and off without touching it.
- Install a grab-bar in your bathtub or shower to prevent falling and assure safe footing.
- To prevent scalding, add a pressure balance temperature control faucet.
- In the kitchen, add under-counter lights to the bottom of cabinets for safe food preparation, especially when cutting vegetables.
- Replace knob cabinet hardware in the kitchen with D-shaped handles for comfort, especially for those who have arthritis.
- Make closets more accessible with adjustable shelving and lighting so items can be easily identified and reached.
- To make it easy to move around in the most used rooms, declutter and purge furniture and items that are not being used on a regular basis.
- To prevent tripping, use U-shaped staples to secure appliance cords to base shoe moldings; use cord managers and covers to eliminate a tangle of cables and wires.
- Secure small "scatter" rugs with a rug grip or rug tape and never position them at the top or bottom of a staircase. Area rugs look nice but they may be an obstacles for a toddler's scooter or senior's walker.
- Add a second hand rail on staircases to make going up or down stairs safer.
- Choose bruise-proof furniture with round edges instead of pointed angles that can harm a baby or bruise an adult's hip.
- For someone with mobility issues, raise the height of their favorite chair with a large cushion so it is not as difficult to use.
- Secure a not-so-sturdy shelving unit to the wall with an anti-tip strap or furniture bracket so no one is harmed if it's bumped or a child tries to climb up the shelving.
- Prevent a tripping accident by providing bright, glare-free lighting along outdoor walkways to provide stumble-free paths.
- Light up front, back and side door entrances with a motion sensing security light and trim away shrubbery surrounding the house. Anyone can stumble on a debris-filled path so keep the area clean and clutter-free.
- Anyone can stub their toe when nail heads protrude from decking boards. Remove nails and refasten boards with wood screws to secure decking properly.
Source: YourHome1Source.com
RISMedia welcomes your questions and comments. Send your e-mail to: realestatemagazinefeedback@rismedia.com