Wednesday, December 05, 2018
By John Voket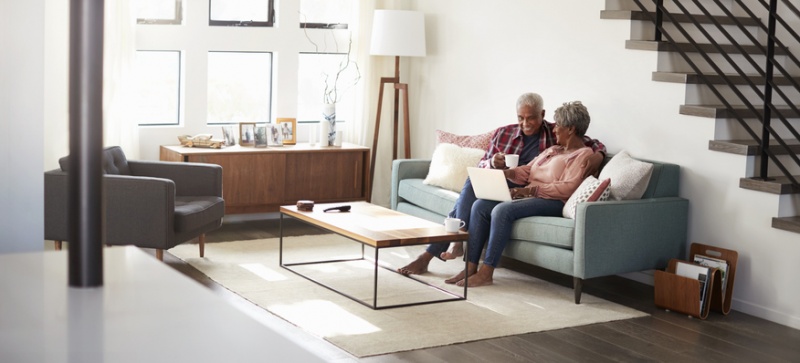 Aging in place is a huge topic in the older homeowner community. Recently, sharon Massafra of Home Instead Senior Care reached out to share some new and concerning information: 85 percent of seniors have done nothing to prepare their home for growing older OR aging in place.
A Home Instead survey of ER doctors, seniors and their adult children showed one key point that emerged loud and clear: 100 percent of ER doctors say it's very important for adult children to take one day each year to perform a safety check of their aging parents' homes.
But in the last year, only 44 percent have done this, the survey indicates.
Home Instead provides a comprehensive, room-by-room checklist to help reveal and mitigate hazards for older loved ones at caregiverstress.com. It explores nine areas of the home with an eye toward senior safety - the bedroom, bathroom, living room, hallway, kitchen, laundry room/basement, garage, and front yard.
So, what are the most unsafe areas of the home for seniors?
Bathrooms and bedrooms lead the way, according to ER doctors. Physicians say that injuries are most likely to happen in these areas of the home:
- Bathroom – 69%
- Bedroom – 13%
- Kitchen – 9%
- Stairs – 5%
Since the bathroom is a top risk area, here are some suggestions to make it safer:
1. Add grab bars near shower/tub units and the toilet.
2. Add a rubber mat or adhesive non-stick decals to the bottom of a tub.
3. If a bathtub is too high, or it's a a claw foot or antique tub, just add a transfer bench.
4. Add a raised toilet seat for stools that are too low.
5. Make sure medications are stored in cabinets that are easy to reach.
6. Set the water thermostat to 120 degrees F so water in the shower and sink does not exceed dangerous levels.
Another good suggestion is to make sure the hot and cold water faucets are clearly labeled. Painting parts of them red or blue will help distinguish them.
RISMedia welcomes your questions and comments. Send your e-mail to: realestatemagazinefeedback@rismedia.com