Tuesday, August 21, 2018
By Barbara Pronin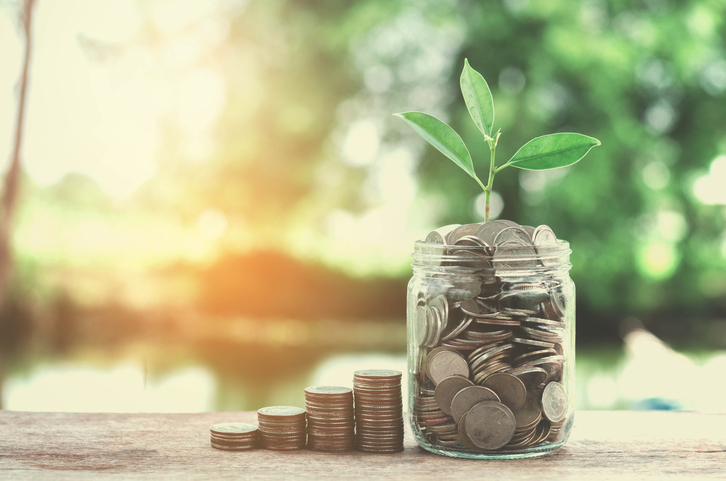 Everyone wants to save money—to put funds aside in case of emergency, put a down payment on a house, or take a fun vacation. But for many people, saving isn't easy.
One sensible way, say financial advisors, is simply to pay yourself first; put 10 percent of every paycheck in a savings account before you do anything else. Proponents say you'll hardly miss the money you skimmed off the top—and the joy of watching your savings mount up will be more than worth the sacrifice.
The penny-pinchers at PennyHoarder.com suggest five more (relatively) painless ways to build up your savings:
Get a piggy bank.
Empty your pocket change into a piggy bank every night and count it whenever it's full. You'll be amazed at how much you save.
Join an online focus group.
Taking polls and answering surveys can pay off in bankable funds. Check out sites like MyPoints, Opinion Outpost and Inbox Dollars, which may pay you more than $700 a year for taking several short surveys a day.
Switch credit cards.
According to a J.D. Power study, at least one in five cardholders are carrying a credit card whose fees and rewards don't match their spending habits. If you pay off your charges every month, get a card that gives you cashback on purchases. If you carry a balance and are paying high interest, switching to a card with a zero-percent promotion will save you money in the short-term, making it easier to pay down your balance.
Sell your stuff.
If your closets are full of stuff you never use, that stuff may be worth money. You can sell virtually anything on Letgo, a free, intuitive app that lets you snap a photo and upload your item pronto. Sell movies or CDs on Decluttr.com, which also pays for old video games, cellphones, tablets, game consoles and iPods.
Invest painlessly
. You can start small at Acorns.com—with as little as $5—and stack up funds over time with its "round-up" feature. (If you spend $10.23 at the grocery store, 77 cents goes into your Acorns account.) From there, the app does the investing for you. You won't miss the digital change, and the savings stack up faster than you'd think. The app costs $1 month for balances under $5,000.
RISMedia welcomes your questions and comments. Send your e-mail to: realestatemagazinefeedback@rismedia.com