Monday, April 24, 2017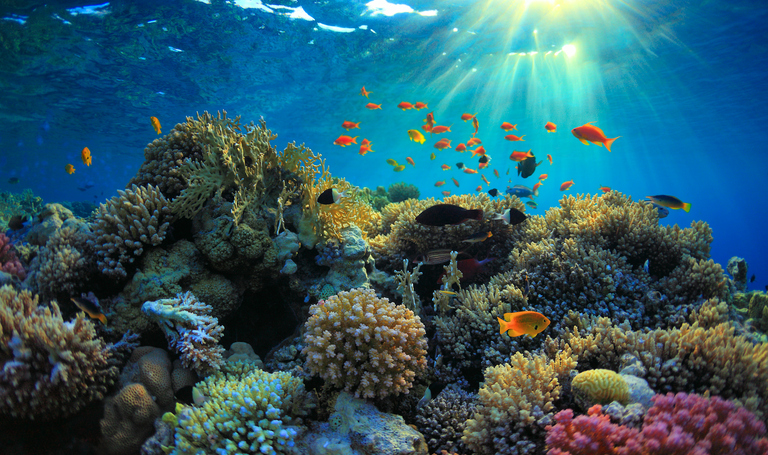 Looking to give back while you take a vacation? You're not alone. Thousands of Americans have jumped on the trend of "eco-vacations", perfect for those looking to put a green spin on their next adventure. Below are five of picks from CheapFlights for eco-vacations where you can give back on the go:
Monitor climate change in Joshua Tree National Park in California
- Spend some time in one of North America's most popular national parks while at the same time helping scientists monitor climate change and do what they can to preserve the Mojave Desert. As you hike through stunning Joshua Tree National Park in California, you'll be tasked with monitoring desert vegetation and collecting data on various plants; trapping, recording and safely releasing reptiles and amphibians and exploring the area for larger birds and animals alongside scientists. This is a great volunteer opportunity for anyone who loves hiking in the great outdoors and has a passion for environmental conservation.
Help research global warming in Canada's Mackenzie Mountains
- If you love getting out into nature, you're going to love this chance to work with scientists to discover clues about global warming in the Mackenzie Mountains, a majestic mountain range that runs along the border between Canada's Northwest Territories and the Yukon. The researchers here are working to preserve the area's sensitive environment and learn more about the effects of global warming. You'll help them look for and monitor signs of climate change, take soil and permafrost samples, monitor the health of the tree line and record information on native plant species. When you're not in the field, you'll have a chance to relax at the lodge and attend talks on climate change and the natural history of species in the area.
Protect bottlenose dolphins in Croatia -
The small village of Zambratija, Croatia, will be your base as you volunteer with bottlenose dolphin conservation on the Adriatic Sea where the bottlenose dolphin population has declined by approximately 50 percent in the last five decades. Your volunteer efforts will include dolphin observation and tracking as well as entering and analyzing data from field work. You'll learn how to distinguish between dolphin species and have the chance to attend morning talks about NGO efforts to protect marine mammals and ecology. During your stay, there will also be at least one organized group trip to a nearby national park.
Care for wildlife in Hawaii -
This volunteer opportunity is your chance to have an unforgettable beach vacation on the Big Island of Hawaii while also helping to care for native and exotic wildlife at a local wildlife center. During your stay, you'll be caring for resident exotic and non-releasable wildlife, working with injured wildlife and returning them to the wild if possible and educating visitors and locals about Hawaii's island ecology and animal behavior. When you're not working, you'll have the chance to enjoy the island's many beautiful beaches.
Participate in island conservation in the Galapagos -
Volunteer with Projects Abroad in the Galapagos Islands, one of the most naturally diverse environments in the world. Volunteers are based on San Cristobal Island in the town of Puerto Baquerizo Moreno and participate in a hands-on way with conservation efforts. The Galapagos Islands are renowned as a location for ecotourism, and work for this project includes removing invasive plant species, replacing them with indigenous species, participating in beach cleanups, and observing and collecting data on various native animals, especially the Galapagos Petrel, an endangered seabird. If that wasn't enough, you'll also get the chance to work at the Galapagos National Park's giant tortoise breeding center.
Source: www.cheapflights.com/news/top-ecotourism-destinations.
RISMedia welcomes your questions and comments. Send your e-mail to: realestatemagazinefeedback@rismedia.com