Friday, March 25, 2016
By John Voket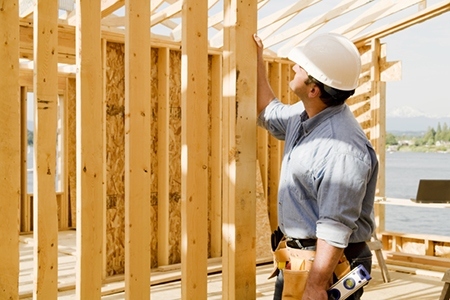 While many folks planning for building a new home deal directly with their primary contractor, I was intrigued to learn about how much of responsibility - and project costs - are shifted to subcontractors on a typical new home project.
A recent report from the National Association of Home Builders (nahb.org) sought to remind the public of how much the construction of a typical home relies on subcontracting.
The latest survey shows builders often employ 20 or more different subcontractors on a single-family project - subcontracting out over 75 percent of their construction costs!
The NAHB survey also asked builders how often they subcontract 23 different jobs. In every case, the job was always subcontracted by at least two-thirds of the builders.
At the low end of the scale, "only" 68 percent of builders said they always subcontract finished carpentry. But over 90 percent of builders said they always subcontracted concrete flatwork, masonry, drywall, foundations fireplaces, technology, plumbing, electrical wiring, HVAC, carpeting and security systems.
Even when builders don't subcontract these jobs all the time, it's common to subcontract them at least part of the time the survey analysis states.
Working with subcontractors, maintaining relationships with them, and being able to schedule a relatively large number of them to complete projects on time while maintaining control over quality takes time to master and is an important part of being a successful home builder, the NAHB analysis states.
This should lead homeowners mounting a building project in 2016 to look for more than proven hands-on construction skills to determine how successfully (and on budget) their contractor or builder will complete the work. It seems to make sense since anywhere between half and two-thirds of your finished home is in their hands.
RISMedia welcomes your questions and comments. Send your e-mail to: realestatemagazinefeedback@rismedia.com