Wednesday, March 15, 2017
By John Voket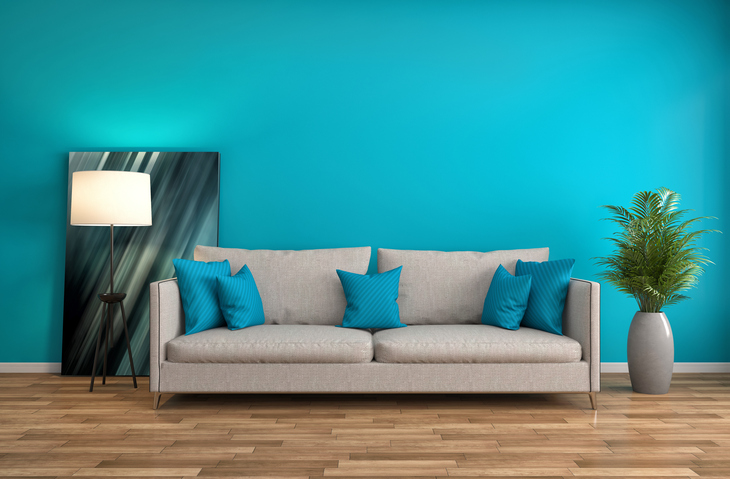 A couple of weeks ago, Paul Improta, President & CEO at Underwriters, Inc. reached out to remind consumers that for years, color psychologists have understood that different hues impact moods in various ways.
So the question is, are you putting this information to use in your home's interior? If you're looking to upgrade your color choices, consider incorporating these 2017 color trends:
Pantone chooses kale. What's become a household name due to its superfood status is now one of Pantone's top color selections for 2017. Kale's deep, earthy green is a bold shade that may be best added in small doses. Start subtly with a piece of art in the family area or statement pillows in the living room.
Pantone's second top color, Hazelnut is a rich taupey brown option, with a lighter neutral Pale Dogwood, and Greenery juxtaposing the eye-popping Pink Yarrow in its top 5 for 2017.
Similarly, Sherwin Williams goes with Poised Taupe. This trendy neutral is a mix of warm and cool, this brownish hue is the perfect alternative to gray. Plus, it's ideal for adding a dash of cozy to any space.
You can dress an entire room in poised taupe wallpaper, use it to add a sense of harmony to your guest room linens or to paint built-in cabinetry.
Sue Wadden, director of color marketing says Poised Taupe celebrates everything people love about cool gray as a neutral, and also brings in the warmth of brown, providing a weathered, woodsy neutral.
Benjamin Moore selects Shadow. This purple-adjacent tone, a combination of amethyst and soft lilac gray, is both elegant and versatile with a touch of mystery. It also responds well to a variety of complimentary colors and design themes.
For a dramatic effect, Improta suggests you let this color create a calming, sophisticated vibe in the bedroom. Or try using it to make a visual focal point, such as in a bookcase, or by mixing the color with pops of pattern.
Whether you choose to put a couple of these color picks into play on a large or small scale, Improta says you're sure to elevate the mood in your home.
RISMedia welcomes your questions and comments. Send your e-mail to: realestatemagazinefeedback@rismedia.com