Monday, February 27, 2017
By John Voket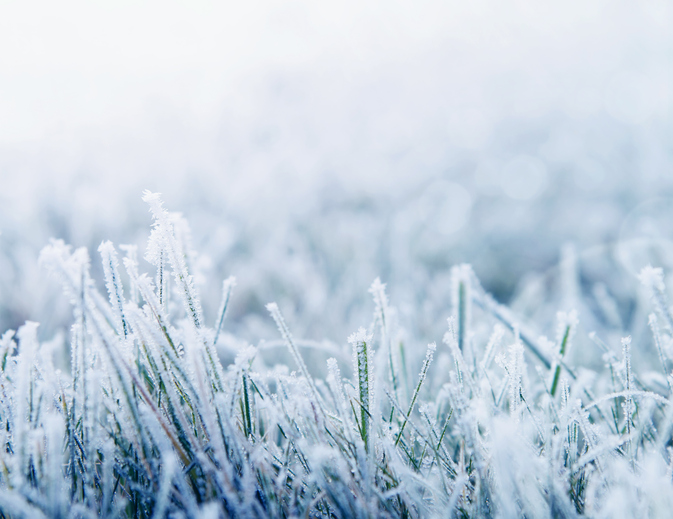 Recently, I started examining a few winter lawn best practices for many homeowners throughout the south.
Now I will shift focus to let those in the more northerly climates can help their lawns flourish with a few winter maintenance tips.
Central Sod Farms, Inc. (plantsod.com) authorities identify Tall Fescue, Kentucky Bluegrass, along with Annual and Perennial Ryegrass among the most popular of northern region cool season turf grasses - a term applied to grass that grows well in the middle to northern half of the United States.
Cool season grasses usually have two growing seasons; spring and fall. Some species go through a winter dormancy lasting between one and four months depending on location and severity of the winter. This turf tolerates cold weather very well.
But Borst Landscape & Design professionals in New Jersey (Borstlandscape.com) say harsh winter weather can damage even the heartiest northern lawns by pushing a lot of debris from storms and wind onto your property. They recommend clearing away fallen branches, twigs and other debris that blows onto your lawn asap.
The Borst website says debris left on a lawn during cold weather, especially in snowfall, can create large dead spots. So when spring comes, those areas will show thinner grass and less growth than the rest of your lawn.
Loveyourlandscape.org advises homeowners who are using salt and melting agents for snow and ice, that those spreads can damage plants and trees by drawing water away from their roots.
They say get rid of extra salt that may have swept onto grassy edging by flushing out the soil with plenty of water.
The experts at plantsod.com also watch out for the occasional ice storms that coats blades of grass with ice. Walking on lawns covered in ice will damage encased blades of grass and you will see brown "footprints" for several months until warmer weather returns.
Northwesterners can take a tip or two from Seattle's swansonsnursery.com - where they suggest taking time during mid-winter to sharpen mower blades and tune-up your mower, and check lawn for standing puddles of water.
February and March are the perfect months to correct drainage where necessary or replant areas with more suitable ground covers. Do not mow at this time, however, because birds pecking at the turf help remove soil grubs such as crane fly.
RISMedia welcomes your questions and comments. Send your e-mail to: realestatemagazinefeedback@rismedia.com