Monday, December 09, 2019
By John Voket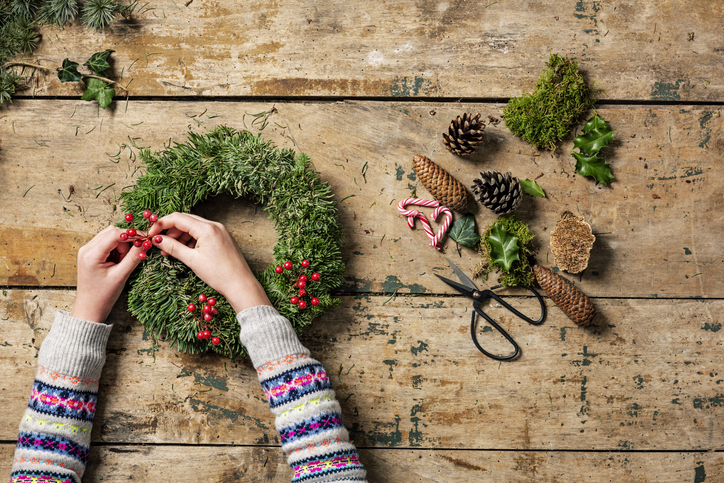 Exterior holiday decorations add so much to the beauty of one's property during the winter holidays. However, according to our decorating experts at Window World, one wrong move while hanging holiday lights can lead to thousands of dollars in damage to your home — not to mention the risk to your own safety.
Enthusiastic or less experienced homeowners may not realize how easy it is to damage a home simply by hanging holiday decorations. For instance, using nails or a staple gun on your roof or gutters can create small holes which lead to leaks, and new gutters can cost the average homeowner thousands of dollars. So to minimize damage and maximize the beauty and safety of your exterior holiday decor, the experts at Window World have just produced a helpful "Damage-Free Holiday Decorations Guide."
Some of the guide's important decorating tips include:
Don't Gut Your Gutters
. Ditch the drill and hang outdoor lights from adhesive clips, shingle tabs or gutter hooks. Adhesive clips work on smooth surfaces, like vinyl siding. Shingle tabs help position lights on top of your roof.
Ornaments for Windows, Too!
Grab some colorful ornaments and ribbon. Tie one ribbon to one ornament and hang three or four of them in varying lengths from your curtain rods. Tip: Use plastic ornaments to avoid scratching your windows.
Light Up Your Windows.
Place battery-powered or LED candlesticks or menorahs on your window sills.
Don't Wrestle with Wreaths.
You don't need a hammer to hang a wreath on your door. Simply place a strong adhesive hook on the inside and tie twine around it. Then hang the twine over the door, tie it around the wreath, and you're done.
Bring the Stars Inside.
Adhere festive star stickers to your windows to add some sparkle to your home. Versions of these can be found at many retailers and at various price points. Tip: Clean your windows before placing the adhesives on the glass. Use a coffee filter to ensure it is streak-free for your display.
Make It Green.
Hanging a few pieces of greenery brings the scent and look of the outdoors into your home without the chill. Plants also help humidify a room during the dry, cool months.
RISMedia welcomes your questions and comments. Send your e-mail to: realestatemagazinefeedback@rismedia.com