Friday, August 16, 2019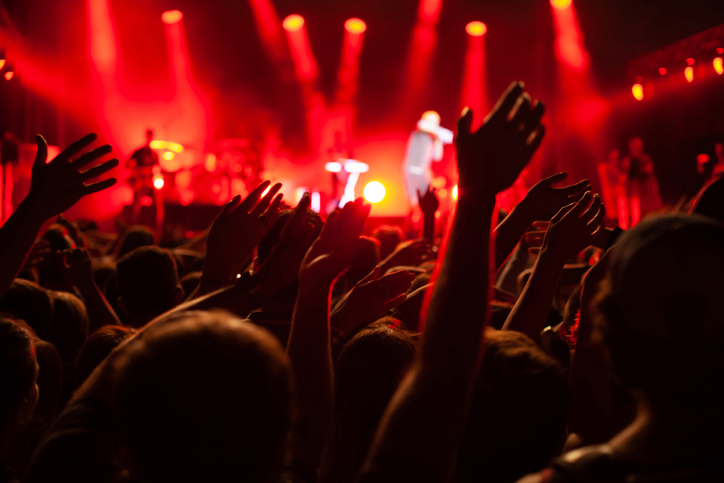 Due to growing threats to cyber and physical safety, Americans are increasingly concerned about attending large-scale events, according to the 2019 Unisys Security Index, with more than one in five Americans reporting that they have cancelled plans over such anxieties.
To combat fears about safety at big events, Unisys offers the following ways to protect yourself:
- Only buy event tickets from official channels or websites you trust.
Look for the secure padlock icon in the browser and make sure the address begins with https://. Don't get duped - if ticket prices seem to good to be true, they probably are.
- Plan ahead and check local authorities' alerts
. Event organizers usually offer travel or news alerts, so be sure to sign up to receive them. This will give you a heads-up about any potential problems on the day of the event.
- Let people know about your plans.
If you're going to a big event alone, be sure to tell friends and family ahead of time. Let them know when you plan to arrive at the event and when you expect to return.
- Leave valuables at home.
Travel light when attending big events, storing just the essentials in your pockets.
- Be aware of your surroundings.
As soon as you get to the event, survey your surroundings. Know where the exits are and figure out a meeting point with your friends in case you get separated. Also find out where event workers and information desks are stationed should you need to speak with someone.
- Avoid unsecured wi-fi networks.
Make sure your phone is updated with the latest software so that it's as secure as possible, then only use password-protected wi-fi to prevent hackers from accessing your personal data.
- Don't make electronic transactions with unofficial event vendors.
Be careful with your contactless cards or making mobile transactions, particularly outside event venues. Criminals could be gathering your financial data for nefarious purposes
- Watch for suspicious activity
. Don't hesitate to report something you think is unusual, such as an unattended bag or suspicious or threatening behavior.
- Make sure your phone is charged.
Bring a cordless battery charger if you can to ensure your phone is always available.
- In an emergency, stay calm and move to the edges of crowds.
Try to leave the area quickly and calmly. If you need to, get away from the incident quickly, hide yourself if needed, call 911 when you can, and then let your family know you are safe.
By following the above steps you'll be able to attend big events and enjoy them safely.
RISMedia welcomes your questions and comments. Send your e-mail to: realestatemagazinefeedback@rismedia.com