Wednesday, November 28, 2018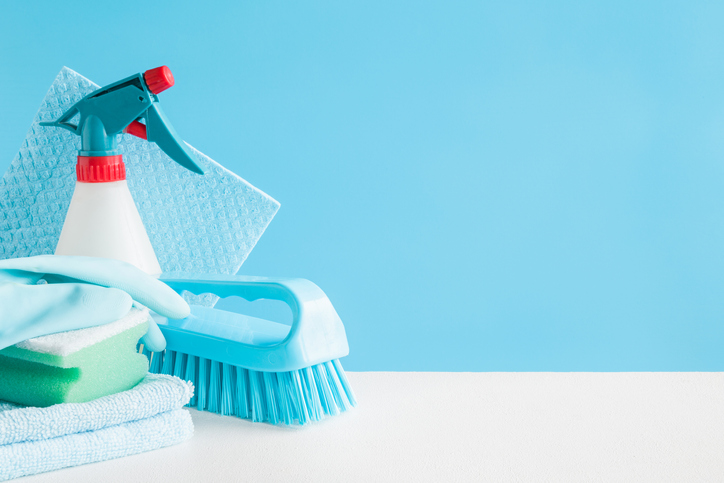 Want the dirt on how clean you home really is? According to a recently released survey, 20 percent of Americans only deep clean their homes every six months...if at all! One in three (30 percent) admit to not cleaning in areas out of arm's reach, such as high ceilings and the tops of kitchen cabinets, and a majority of those surveyed (54 percent) believe indoor air quality is about the same or better than outdoor air quality, failing to realize indoor air can contain more pollutants than outdoor air.
The survey was conducted by Atomik Research on behalf of Filtrete™ Brand from 3M, and reflects that our homes are most likely dirtier than we think they are. As we head into the winter months, when windows tend to be closed and fires lit, the levels of dust, pollen, mold spores, bacteria and viruses in the air start to rise. Here are some best practices when it comes to cleaning and maintaining a healthier level of indoor air quality in your home:
Good Vacuum Habits
While about 1 in 4 (24 percent) people vacuum one hour prior to someone visiting their home, vacuuming may actually kick up dirt and dust particles into the air, which can take more than two hours to settle. So when planning for company, make sure you allow enough time for the dust to settle before your guests arrive.
Combatting Kitchen Smoke
Thanks to common kitchen outputs such as smoke, grease and gas, your indoor air quality could be compromised. A majority of people surveyed (67 percent) do not always use ventilation while cooking. Of those, more than a quarter of parents surveyed (26 percent) say that when cooking at home, their kitchen very often or always gets smoky. An exhaust hood improves the air quality in your kitchen by using a fan to extract pollutants such as smoke and grease. Make sure you use the fan every time you cook, not only after you smell burning food or see smoke. Cracking a window can also help improve indoor air quality.
Maintaining a Healthy Bathroom
Bathrooms are prime breeding grounds for mold and mildew, yet only about one-third (34 percent) of those surveyed said they regularly use the bathroom exhaust fan, typically running it for five minutes or less (39 percent) after taking a shower or bath. Make sure you run your bathroom exhaust fan while you're in the shower and for at least 20 minutes afterward to clear out the moisture buildup that attracts mold and mildew.
Understand Air Filters
From pets to everyday cleaning activities, cooking and the use of fireplaces or candles, there's a lot that affects our indoor air quality. While air purifiers are a great way to combat the situation, more than half (54 percent) of U.S. adults don't know when to change their air filters. The EPA recommends checking monthly, but changing filters quarterly.
RISMedia welcomes your questions and comments. Send your e-mail to: realestatemagazinefeedback@rismedia.com