Wednesday, March 09, 2016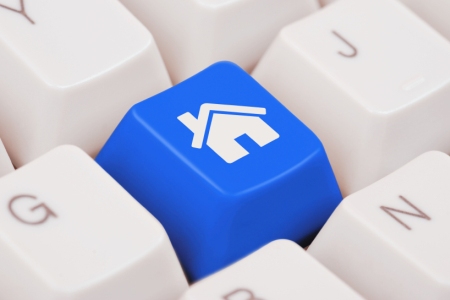 Marketplace lending—often referred to as "peer-to-peer" or "platform" lending—is a relatively new kind of online lending. Marketplace lenders may provide mortgages, auto loans, installment loans, student loans or other financial products to consumers, generally marketing both new loans and loans that can be used to refinance or consolidate existing debt. Marketplace lenders use an online interface to connect consumers or businesses seeking to borrow money with investors willing to buy or invest in the loan. Generally, the marketplace lending platform handles all underwriting and customer service interactions with the borrower. Once a loan is originated, the company generally makes arrangements to transfer ownership to the investors while it continues to service the loan.
Unfortunately, many have had problems with loans offered by online marketplace lenders. If you're considering this type of lender, keep in mind the following guidelines from the Consumer Financial Protection Bureau (CFPB).
• Remember important consumer protections apply. Marketplace lenders are required to follow federal and state consumer financial protection laws.
• Be careful about refinancing certain types of debt. While some marketplace lenders may advertise lower interest rates, in some cases, you could lose important loan-specific protections by refinancing an existing debt. Specifically, know that you may sign away certain federal benefits, such as income-driven repayment for federal student loans or service member benefits related to debt incurred prior to entering active duty.
• Assess income and spending. Before taking out a loan, evaluate how much you can afford and really need to borrow. Understand the total cost of the loan, as well as what the total cost will be each month.
• Check credit reports. Check your credit report to make sure there are no errors that could keep you from getting credit or getting the best available terms on a loan. Be sure the information in the report is accurate and up to date.
• Shop around. If you're considering interest rates offered by multiple lenders or brokers, you may see substantial differences in the rates. Compare the costs and terms of loans to find the deal that is best for you.
The CFPB is accepting complaints from consumers regarding online marketplace lenders. Because marketplace lenders offer several types of consumer loans, those submitting a complaint should select among the different complaint categories for products and services that best apply to their situation. The CFPB will then forward complaints to the marketplace lender and works to get a response—generally within 15 days.
To submit a complaint, you may:
1. Visit www.consumerfinance.gov/complaint.
2. Call the toll-free phone number at 1-855-411-CFPB (2372) or TTY/TDD phone number at 1-855-729-CFPB (2372).
3. Fax the CFPB at 1-855-237-2392.
4. Mail a letter to: Consumer Financial Protection Bureau, P.O. Box 4503, Iowa City, Iowa 52244
You will be given a tracking number after submitting a complaint, and can check its status by logging on to the CFPB website (www.consumerfinance.gov/complaint).
"When consumers shop for a loan online we want them to be informed and to understand what they are signing up for," says CFPB Director Richard Cordray. "All lenders, from online startups to large banks, must follow consumer financial protection laws. By accepting these consumer complaints, we are giving people a greater voice in these markets and a place to turn to when they encounter problems."
Source: CFPB
RISMedia welcomes your questions and comments. Send your e-mail to: realestatemagazinefeedback@rismedia.com