Thursday, February 08, 2018
By John Voket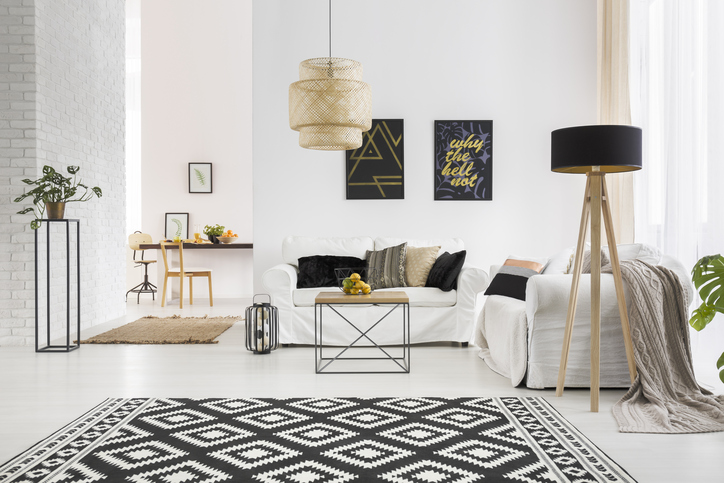 The International Builders' Show (IBS), held January 9 - 11 in Orlando, Fla. during national Design & Construction Week, is a meeting of minds for building and design trends. This year, the folks at liveabode.com were quick to blog about the cultural shift they saw toward mindfulness and creating a home sanctuary - especially evident in bathroom designs as well as outdoor living spaces.
Managing editor Kriss Swint noted the increasing prevalence of blues and greens being used in these spaces create a feeling of calm, serenity and escape.
Liveabode.com also pointed out the continuing expansion of Scandinavian design influence - sleek, simple and clean lines built on the principles of affordability, simplicity, and functionality that Swint and company expect will continue to dominate every facet of interior and exterior design in 2018.
Rexy Legaspi at theplancollection.com observed that major strides in technology like smart locks and smart vent hoods were a few of the tools that were unveiled at IBS 2018. Legaspi also said "personal assistant" technology like Siri and Alexa are expected to evolve to even more advanced and sophisticated functionality.
Legaspi said multi-generational homes and aging-in-place designs are expected to increase in popularity in 2018. He learned about one 5,188-square-foot, seven-bedroom reNEWable Living Home in Arizona that incorporates an urban-inspired loft for a young adult, a first-floor in-law suite, a tech-savvy space for a teenager, and an amazing master suite that overlooks the home's pool.
In that model home, shared social spaces include a Great Room, kitchen, outdoor living space, a game room, and pool area. The home's two-story floor plan allows family members their desired private space/retreats and at the same time provides comfortable, homey areas where they can relax and enjoy each other's company.
Besides widespread European influences, the American Architectural Manufacturers Association (AAMA) noticed many more exhibitors promoting hurricane impact products this year, along with large multi-slide doors that are offering even more colors and directing more emphasis to outdoor living spaces.
Stay tuned for more evolving information on design trends.
RISMedia welcomes your questions and comments. Send your e-mail to: realestatemagazinefeedback@rismedia.com