Friday, April 27, 2018
By Barbara Pronin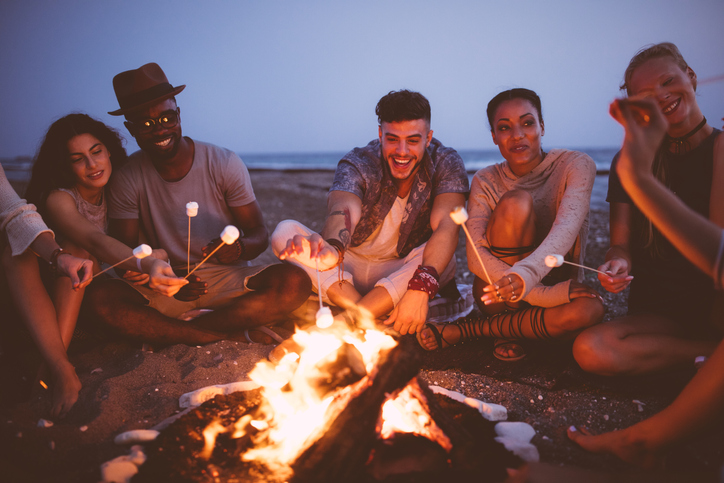 Millions of kids head off to summer camp each year for a few weeks of fun and recreation. But why should we limit the experience to kids?
Funny you should ask. Adult summer camps are becoming increasingly popular for adults who want to relive their own summer camp experiences, or who never got to attend in their youth, as well as for those who simply crave someplace where they can unwind, unplug and/or learn something new and exciting.
Check out your favorites from among these, or check your church, temple or human resources office for more ideas:
Camp Grounded.
Located in Anderson Valley, Calif., this old-fashioned fun spot for adults features talent shows, archery, dance classes, the opportunity to learn survival skills, stargazing and more of the activities you loved as a kid.
CIA Boot Camp.
No, it' not the CIA. It's the Culinary Institute of America, which offers camp settings in California, Texas and New York to teach you basic culinary skills and beyond.
Wanderlust festivals.
Available in several locations nationwide, these camps provide yoga instruction with some of the most talented yoga instructors around the country. You will also enjoy inspiring motivational talks during the day, and chakra-spinning musical events in the evening.
Adult band camp.
Located in Interlochen, Mich., this musical camp lets you work together with other adult musicians as you practice and perfect a piece to perform at Michigan's Corson Auditorium.
Ace camps.
Follow your inner interests at these retreats located all over the world that allow you to go on sightseeing adventures, learn different cultures, and pick up a few skills along the way. Learn to master the art of food styling or food photography, or become an authentic artist, as just a few examples.
Yellowstone Under Canvas.
In West Yellowstone, Mont., you can settle into the experience of the outdoors as you live in a tent. Embrace the fun of kayaking, fly-fishing, horseback riding and even zip-lining.
Space camp
. Located in Huntsville, Ala., this two-night adult space camp lets you role-play in space missions and train in actual astronaut simulators.
RISMedia welcomes your questions and comments. Send your e-mail to: realestatemagazinefeedback@rismedia.com