Thursday, October 04, 2018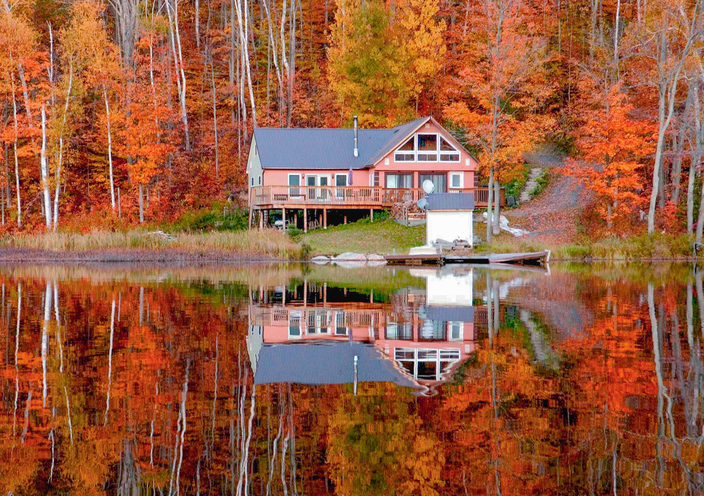 Your wardrobe isn't the only thing that should change between seasons. Your home also needs some TLC. Joseph Giannone of Joseph Giannone Plumbing, Heating & Air Conditioning recommends the following steps for making the seasonal transition at home a worry-free one:
Check all insulation and weather stripping
. To avoid drafts and loss of heat, take some time to inspect the entrances to the home. Weather stripping around doors is easy to replace, so look for dry, cracked pieces that may lead to loss of heat. Make sure thresholds are the proper height and just touching the bottom of the door – they can be adjusted using the screws on the top plate. Look for and fill in any gaps in insulation, and insulate any exposed piping now to prevent issues when freezing temperatures arrive.
Clean out the gutters.
As the leaves begin to fall, it is vital to keep the gutters clean and clear. During heavy autumn rains, clogged gutters and downspouts will not divert water safely away from the home, and it can gather and invade the foundation.
Change your filters and clean returns
. Not only will homeowners spend more time indoors as fall arrives, but holidays can bring an increased number of guests as well. Make sure to change the filters in your heating and air system, and take a few minutes to clean the visible air returns around the house to maintain good, dust free indoor air quality. Also, make sure that no furniture has been moved over any of the returns or vents to keep air flow from being blocked.
Perform a simple leak detection test
. Before cooler weather arrives, it is a good idea to get a bearing on any existing plumbing issues. Place a drop of food coloring in each toilet tank, and wait about ten minutes. If the coloring disappears, a leak is likely and a professional should be contacted. An easy way to check for other leaks is to check the water meter, refrain from using any water for two hours, and then check it again. If it changes, a leak is likely.
Flush your water heater.
Water heaters will work harder during the cooler months, so it is important for them to operate at peak efficiency. To remove any buildup of sediment in the tank, perform a flush according to the manufacturer's instructions. Contact a professional if the task is too daunting or there is any concern about the process.
Source: Joseph Giannone Plumbing, Heating & Air Conditioning
RISMedia welcomes your questions and comments. Send your e-mail to: realestatemagazinefeedback@rismedia.com